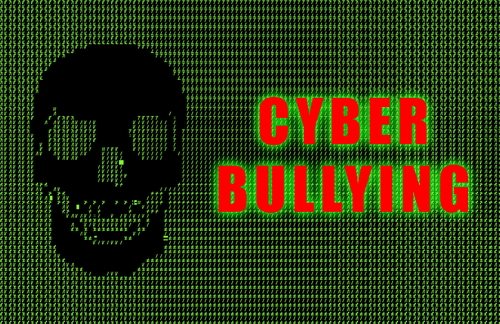 Seth Walsh and Cyber-Bullying
Seth Walsh was a 13-year-old student who attended the Jacobsen Middle School in Tehachapi, California. Due to the fact that Seth Walsh was an admitted homosexual, he became the target of bullying, both in school, as well as through the Internet.
As a result of ridicule by fellow classmates, both through verbal abuse, as well as online slander and harassment, Seth Walsh took his own life by hanging himself from a tree in the backyard of his home.
What is Cyber-Bullying?
Cyber-Bullying is an act of harassment and abuse that takes place within a digital setting, which most commonly is classified as Internet or Online-based forums. This type of verbal, emotional debasement directed at the victim is a nature of abuse that can come from both acquaintances of the victim, as well as individuals who have never met the victim. Due to the fact that the act of Cyber-Bullying is inherent within a virtual, digital realm, Cyber-Bullying can take place through the implementation of a vast array of media, including text, pictures, and videos.
Who was Seth Walsh?
Seth Walsh took his own life on September 9th, 2010. He was 13 years old.
Case Details of Seth Walsh's Suicide
The following information details the events that transpired both leading up to the suicide of Seth Walsh, as well as the after-effects of Seth Walsh's suicide:
Subsequent to what was reported as merciless bullying, Seth Walsh chose to end his life. However, prior to his death, he was discovered and rushed to the emergency room where he remained in critical condition for almost 10 days until the life support system was rendered unable to keep Walsh alive.
Although many reports have surfaced with regard to the abuse suffered by Seth Walsh, no formal charges were filed with regard to the perpetrators of his bullying.
Cyber-Bullying and the Lesbian, Gay, Bisexual, and Transgender (LGBT) Community
The LGBT Community is an advocacy group operating as a Civil Rights group in order to both protect and preserve the unalienable rights afforded to citizens who classify themselves as homosexual. With regard to Seth Walsh's tragic suicide and the existence of hate-based bullying and intimidation, the LGBT Community serves as a means of protection against inequity and injustices suffered upon them as a result of undue prejudice, bias, and hate.
The LGBT Community not only offers resources and assistance to those individuals victimized by Cyber-Bullying, but also undertakes lobbying endeavors in order to ensure that the fate of Seth Walsh is not repeated.
Assistance for Victims of Cyber-Bullying
Individuals who have been the victims of Cyber-Bullying, as well as those who have been made aware of events of Cyber-Bullying, are encouraged to contact the National Crime Prevention Council through their telephone number: (202) 466-6272. In the event that an individual wishes not to be named, reports of Cyber-Bullying can be conducted anonymously.
Cyber-Bullying is a very real and growing concern within modernity and the tragic events that befell Seth Walsh do not have to be repeated. There is help available – no one ever deserves to be victimized.