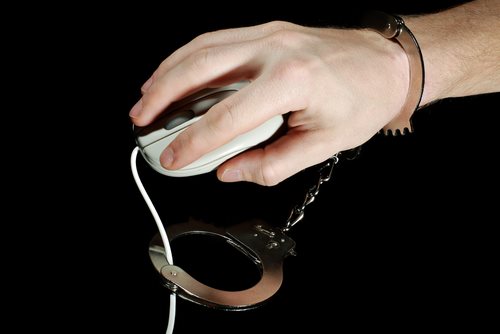 What is the Computer Fraud and Abuse Act?
The Computer Fraud and Abuse Act is a piece of Federal legislation that was passed in 1986 by Congress in order to provide for the protection and regulation of activity undertaken with regard to computer networks ranging from personal to commercial in nature. The Act was passed in accordance with the advancement of the digital age, which was estimated to undergo further growth even as far back as 1986.
The primary stipulations mentioned within the text of the Computer Fraud and Abuse Act enacted regulatory and administrative measures with regard to the determination of legal considerations and permissibility of inter-personal computer access.
'Hackers' are defined as individuals undertaking unlawful, unauthorized entry into computer terminals, databases, or virtual networks belonging to another individual with the intent to commit a crime or cause destruction.
In response to the proliferation of computer 'Hacking', the initial draft of the Computer Fraud and Abuse Act expressed that only Government computers could be subject to the protective legislation provided by the Computer Fraud and Abuse Act.
Since 1986, alterations have been made to the Computer Fraud and Abuse Act, which have resulted in the expanse of protection onto computer terminals and networks existing within both the private and commercial sectors.
Profile of the Computer Fraud and Abuse Act
The following are amongst the most pertinent details of the passing of the Computer Fraud and Abuse Act, which include both the stipulation addressed within the statutory legislation expressed by the Computer Fraud and Abuse Act, but also additional criminal charges and offenses regulated within the text of the act:
Legal Jurisdiction: In conjunction to its passing in 1986, the Act is classified under the legal jurisdiction of Administrative Law, Criminal Law, Commercial Law, and Cyber Law.
Standards and Practices Cited within the Computer Fraud and Abuse Act:
Amongst the multitude of statutes expressed by the Computer Fraud and Abuse Act, perhaps the most prominent is the classification of access to which was given the categorization of either 'authorized' or 'unauthorized'. Within the realm of expressed authorization, the individual identification of the nature of that authorization is considered to be the primary catalyst for the determination of any or all violations of the Computer Fraud and Abuse Act. Unauthorized access to governmental computers is considered to include attempts to enact the following criminal activity:
Tampering with the internal infrastructure and operation of a computer, which results in an alteration of that computer's performance.
Intentionally installing or inserting foreign software into the internal operations system of a computer for the purpose of causing destruction, harm, or damage with regard to the performance and information latent within that computer.
Intentionally accessing any information stored within an individual computer system to which the permissibility of access is not expressed or expressly prohibited.
Intentionally obtaining or gathering information stored within a computer that is considered to be privileged. This includes information inherent within foreign relations, national security, and confidentiality.