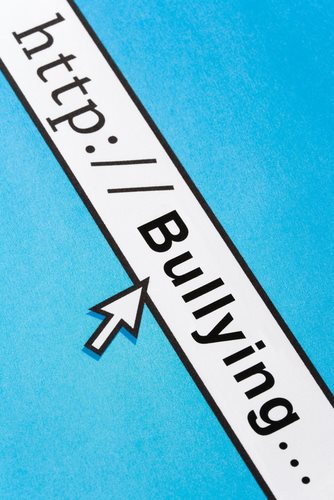 Megan Meier and Cyber-Bullying
Megan Meier was a 13-year-old girl who had attended the Immaculate Conception Middle School in Dardenne Prairie, Missouri. She took her own life shortly before her 14th birthday as a result of what was deemed bullying taking place over the Internet, or 'Cyber-Bullying'.
Megan Meier is considered to be amongst the first cases of suicide resulting from Cyber-Bullying in the United States of America. However, in contrast to a large majority of Cyber-Bullying cases that has followed Meier's case, in which the bullying is typically undertaken by fellow peers and classmates, Lori Drew, who was the parent of a fellow student, was charged with masterminding the bullying of Megan Meier.
What is Cyber-Bullying?
Cyber-Bullying is an act of harassment and abuse that takes place within a digital setting, which most commonly is classified as Internet or Online-based forums. This type of verbal, emotional debasement directed at the victim is a nature of abuse that can come from both acquaintances of the victim, as well as individuals who have never met the victim.
Due to the fact that the act of Cyber-Bullying is inherent within a virtual, digital realm, Cyber-Bullying can take place through the implementation of a vast array of media, including text, pictures, and videos.
Who was Megan Meier?
Megan Meier took her own life on October 17th, 2006. She was 13 years old.
Case Details of Megan Meier's Suicide
The following information details the events that transpired both leading up to the suicide of Megan Meier, as well as the after-effects of Megan Meier's suicide:
Upon moving from O'Fallon, Missouri to Dardenne Prairie, Missouri, where she had been a childhood friend of the daughter of Lori Drew, Megan Meier had informed the daughter of Lori Drew that she no longer wished to be acquainted with her. Lori Drew suspected that Megan Meier was gossiping about her daughter to her fellow students.
As a result, Lori Drew, along with an individual under her employ, undertook Cyber-Bullying efforts directed at Megan Meier through which they posed as a 16-year-old boy in order to forge a relationship with Megan Meier. Throughout this fraudulent relationship, Lori Drew obtained a multitude of personal information about Megan Meier. Drew had planned to humiliate Megan Meier with this acquired information.
Upon the completion of her Cyber-Bullying efforts, Lori Drew, posing as a 16-year-old boy, suggested that Megan Meier take her own life. Megan Meier, who was diagnosed with depression and attention deficit disorder, complied.
United States v. Lori Drew
Lori Drew was charged for the death of Megan Meier as a result of her participation in Cyber-Bullying efforts considered to be responsible for Meier's death. In addition, Ashley Grills, the 18-year-old employee of Drew, was called to testify in the case. However, the verdict rendered acquitted Lori Drew of her contribution to the death of Megan Meier.
Assistance for Victims of Cyber-Bullying
Individuals who have been the victims of Cyber-Bullying, as well as those who have been made aware of events of Cyber-Bullying, are encouraged to contact the National Crime Prevention Council through their telephone number: (202) 466-6272. In the event that an individual wishes not to be named, reports of Cyber-Bullying can be conducted anonymously.
Cyber-Bullying is a very real and growing concern within modernity and the tragic events that befell Megan Meier do not have to be repeated. There is help available – no one ever deserves to be victimized.