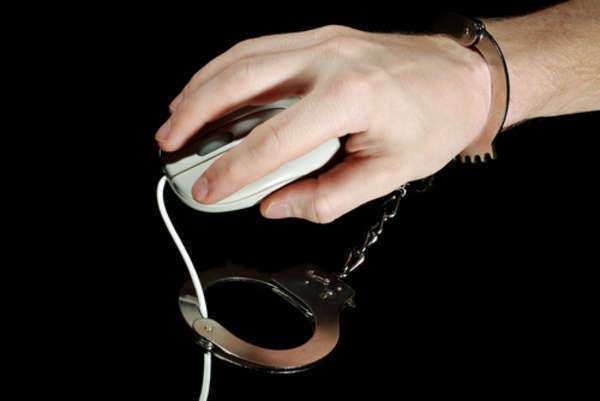 Cybersex is the act of role-playing sexual acts or exchanging explicit sexual messages with people through chat room via the internet. The practice itself has become quite popular, particularly with the rise of certain internet service providers. Cybersex can oftentimes employ the use of webcams, by which those engaging in cybersex can physically view the other participants.
Cybersex, often simply referred to as cyber, is intended to be undertaken for sexual stimulation and arousal, regardless of whether or not real life masturbation is taking place. Therefore, many jurisdictions will treat cybersex as engaging in sexual practices. This will in turn give rise to the situation where cybersex can be illegal.
The legality of cybersex will vary, as certain internet service providers and chat rooms will monitor and prohibit cybersex from occurring in their services. However, cybersex is considered illegal in the situation in where an adult engages in cybersex with a minor. This also includes not necessarily the actual act of cybersex, but also the solicitation to engage in cyber activities. Soliciting cyber, as well as sending sexually explicit messages, pictures, and material to a minor is considered illegal in the United States.